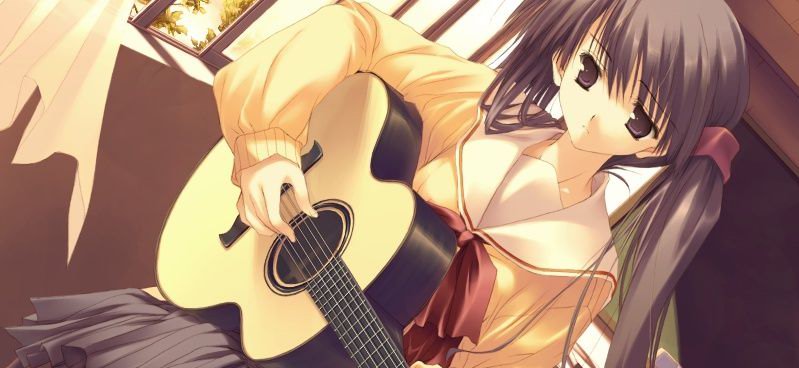 Golden Dog/Ougon no inu (黄金の犬) OPENING

performed by PATI (パティ)
transcribed by Lusi <lusimail_at_gmail.com>
Kono yume no hate made
----------------------
Am
Nakushita ai
G               C
sagasu hito mo iru
E              Am
Sotto mune no naka
E                  F
Natsukashimu hitotachi
Dm                 G
Sorezore no YESTERDAY

Fukai umi yo
Doko ni iru watashi
Dare ni aisareru
Nani ni nareba ii no
Chippokena tamashii

            C
AND THOUGH YESTERDAY DISAPPEARED
Am
SOMEDAY WAITS VERY NEAR
F       Em      G
kaze ni nagasarete
            C
AND THOUGH YESTERDAY IS GONE
   Am
TOMORROW CARRIES ON
F                G
hitasura moete yuku

     C            A       F  G        Am
Sono tsubasa ookiku hirogete hitasura ni
F       G         F        A
kono ai wo shinjite ENDLESSLY...


NOTE: This song is from an old japanese children series (live, not animated),
not much known in Japan, but kind of legendary here (in Czech Republic).
Watch the original opening here.